Journal
Guide: How to Purchase Candles for Men
by Jerris Madison on May 23, 2022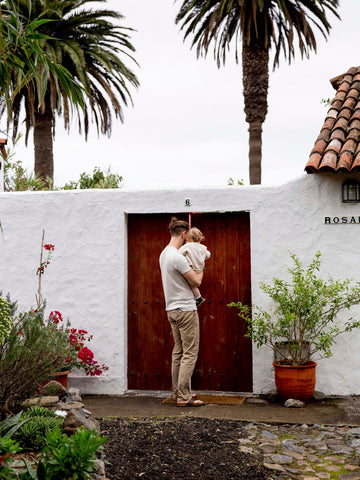 Want the best candles for men? We've got you covered! Our 100% soy scented candles are perfect for men who consider themselves candle lovers. 
We offer a wide variety of scents, including some exclusive to RLC Decor Lifestyle, so that you can find something just right for you or your favorite guy.
And because our candles are hand-poured, they're high quality and made with domestically sourced wood wicks and are 100% phthalate-free — so they're suitable for your home or office (and smell amazing!).
Men have been given a candle as a gift or purchased one for themselves. And just as often, men are the ones giving candles to others. 
Some of the most popular candles on e-commerce platforms come in masculine scents like sandalwood and tobacco – typically designed with women in mind. If you've ever wondered how to purchase a candle that is both manly and stylish, look no further than this guide. 
We'll give you tips on everything from finding the right size and style to asking for help from professionals.
It is possible to buy candles for men that they will love!
You can buy candles in many different scents, and some scents are more popular with men than others. 
For example, if you want to buy candles for men, perhaps you should buy some that have a woody scent or an outdoorsy smell. If your man likes the outdoors, these will be perfect for him because they will remind him of the time he spends out in nature.
There are so many different types of scents available today, and each one has its unique properties that make it appealing to certain people. 
In contrast, a lavender candle would probably not appeal as much because it's often associated with women (or girls); however, some men may like the clean scent of the candle.
Believe it on not; men do love candles too! 
The smell of a candle is pleasing to the senses and very relaxing. The right scent can help you unwind after a stressful day and leave you feeling refreshed. Candles are also great when trying to set a romantic mood for your significant other. 
They come in many different sizes, shapes, and scents, so there's something for every guy!
Scent Recommendations
Some men aren't fans of the woody or outdoorsy scents. Some men love citrus, light & airy, and floral candles too. Ask or purchase sample sizes or travel tins to see which scents he is drawn to if you're unsure. Once you know, you can then buy a larger version of the same scent. 
We've got candles for all kinds of men: the outdoorsy type, the Foodie type, and even the guy who likes to relax with a good book (or four).
We just introduced a new collection called 'City Candles' for New York City, Los Angeles, Miami, and Chicago. If the men in your life live in or are from any of these cities, this would be the perfect gift!
There's no reason why he shouldn't have a little bit of calmness in his life—and we can help!
How To Purchase
Consider his favorite scent. Try one with that same smell if he has a specific scent that he loves to wear.

Look for sizes that work for him (like travel sizes).

Make sure you choose one he'll like based on its description (like "woodsy" or "spicy"). If he loves spicy food (or is a little bit of a jerk), try something with an earthy scent like cedar or sandalwood. If he's the outdoorsy type, find a candle with pine or fir tree notes.

Make sure the container fits his personality.
Conclusion
We have a variety of candles for men. Be sure to order our fragrant 100% Vegan soy scented candles today!
We've been making candles since 1999, and we love what we do. We're super proud of how far we've come in just a few years, and we can't wait to see where we go next!